About Us
Welcome to BarKing Optical, Incorporated. BarKing Optical is a sixty five year old practice that started with the vision of Dr. Joseph Barlar. He believed that his office should be a welcoming home-spun place where patients could receive expert care, where the staff would know patients by name, and an office that would go out of its way to help someone in need. Dr. King has combined this same philosophy with state of the art technology. Therefore, when deciding to become partners we truly joined not only philosophies but our names – BARlar and KING.
Not only do we provide exams for contacts and eyeglasses, but we deal with a wide variety of vision concerns such as glaucoma, macular degeneration, diabetic retinopathy, cataracts, eye injuries, and eye infections.
We like to think of our office as a little bit of Mayberry in a Star Wars world. Just come by our office and you will certainly feel and see the difference.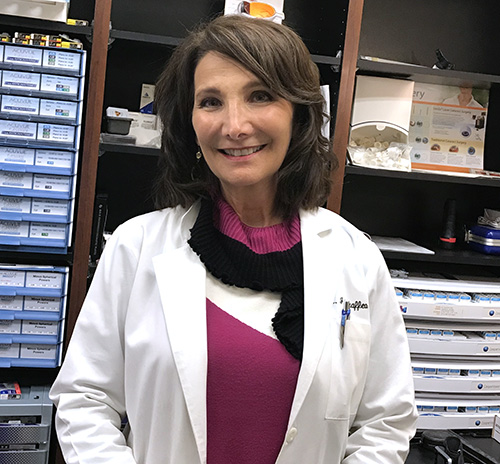 Dr. Jo Ann King
Optometrist
Dr. King completed her Bachelor of Science degree at the University of Alabama in Birmingham and earned her Doctor of Optometry degree from UAB School of Optometry. After graduation, Dr. King joined Family Medical to establish one of the first optometric offices located within a medical facility. After also practicing within some commercial facilities for several years, Dr. King joined Dr. Joseph Barlar's practice in 2013. And in July 2017 became a proud owner of the sixty five year old practice. Certainly being a part of such a long standing practice provides room for changes including adding upgraded equipment and opportunities to treat many different eye diseases and offer generalized eye care to the growing downtown area and nearby areas as well. Dr. King feels it is an honor to continue Dr. Barlar's legacy along with his daughter Becky, continuing in her role as optician.
Professional affiliations include the Alabama Optometric Association, Vision America Advisory Board, and the State Board of Optometry Scholarship committee. She is also a past president of the local optometric association. Dr. King has three daughters and two rescue dogs. They all love Alabama football, soccer, Mardi Gras, traveling, and the beach.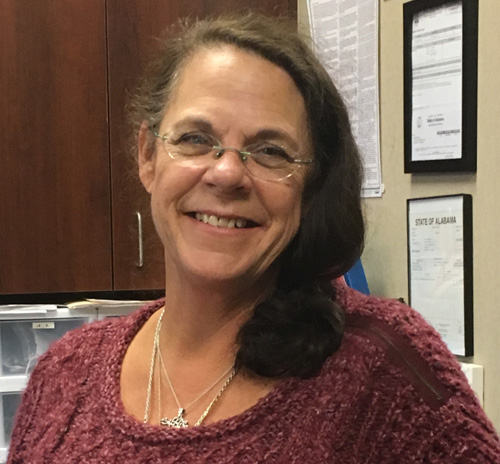 Becky Barlar Lyons
Becky Barlar Lyons is the daughter of our founder Dr. Joseph D. Barlar. She graduated from Julius T. Wright and attended both Troy State and the University of South Alabama. After leaving college, Dr. Barlar asked Becky if she would like to help him in the optometric practice in downtown Mobile. With both her parents working in the practice, Becky began to help them in 1981 in the old First National Bank Building. She learned the business starting at the very bottom. Becky worked for her father for 35 years until Dr. Barlar passed away in May 2016.
In July 2017, Becky and Dr. King decided to become partners in the business after Dr. Barlar's passing. In partnering with Dr. King, Becky is adamant in continuing what her father started.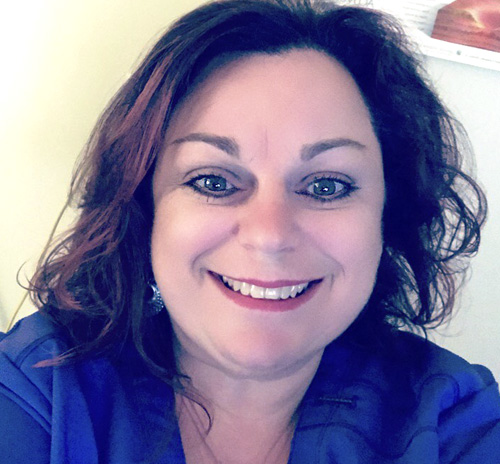 Teresa
Teresa has worked with Dr. King for the last 19 years. Over that time, she has become an expert in performing the pre-testing procedures as well as explaining eye exam and surgical procedures to our patients. She is quite knowledgeable in filing insurance claims and billing to the insurance companies. In her spare time she likes to be with family and friends and dogs. Teresa is an avid Auburn fan which makes for exciting 5th quarter Mondays in the office during the fall!